I have recently been given a new laptop by darling Hubby and now I can take my Silhouette to crops and PLAY! I purchased a cloud cut file ages ago when I first saw it on
The Cut Shoppe
and now I have cut it out and created a layout with it!
Here is the layout I created, layering the clouds on top of some strips of bright papers.
Because the page is quite fussy I toned down the embellishments to a few scatterings of buttons and some images cut from the papers I was using.
The title took several attempts to get the right font and colour. When I cut it out in white cardstock it blended into the clouds too much, so I coloured them black with my Sharpies but that made them too 'in your face'! Frustration was now taking hold when I tried spritzing with orange mist that just looked a mess, after wiping most of the mist off I went onto splats of white with a doodled border drawn around each one. Happy with this outcome I quickly adhered them to the page before I changed my mind!
Here is the gorgeous clouds cut out on my page.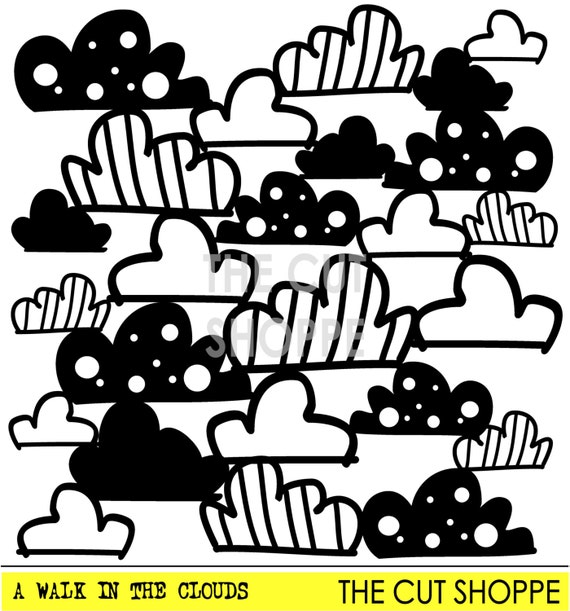 Here is what the cut file looks like.
Details of their challenge and to see the amazing DT inspiration head on over to the
Cut Shoppe blog HERE.
Thanks for stopping by.
Hugs
Kerry. xx