I am a bit behind with
Shimelle's
'sketch to scrapbook page' challenges, this one that I finished yesterday was posted on her blog way back in February! I think I might have to skip a few and start up again with her latest challenge which is
'
Using triangles in your scrapbooking design'
.
You really should check out her blog as there is always something beautiful going on there.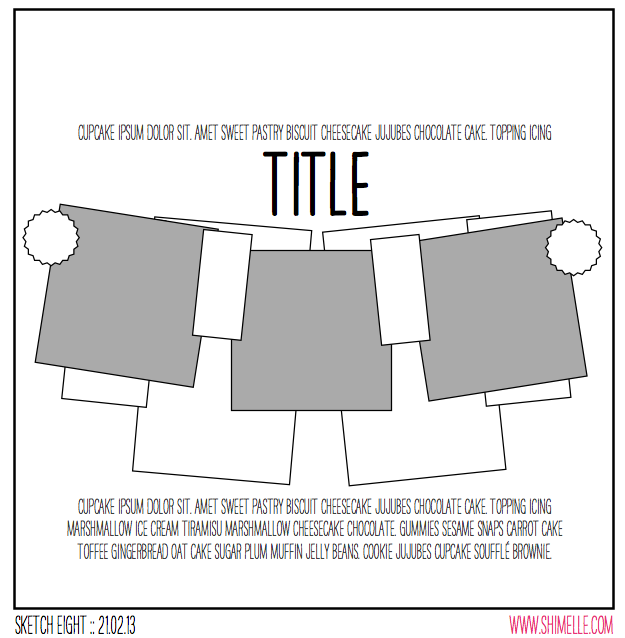 Here is the sketch that
Shimelle
used for her challenge and I must admit that although I like banners I have never wanted to put one across the whole of my page like this. So it's a real challenge for me.
I only had two photo's that I wanted to work with so used a quote card instead of the third one.
I found it quite difficult to put this page together as I really felt out of my comfort zone. The photo's are of my brothers children a little while after the moved to Vegas and were settling into new schools.
A final close up of the middle cluster of embellishments. If you are a regular visitor to my blog you will know that these are not my regular colour/style of papers and I think that didn't help with my comfort zone either.
I think it may be a little quiet around here for a while as it's the Easter holidays and hubby is off work as well for a fortnight but I hope to get some craftiness done on the sly.
I wish you all a very chocolatey Easter and the diet will start up again next week!