Welcome to my little blog on this very chilly and SNOWY Monday! I was just looking forward to the longer, warmer days when mother nature decided to delay spring a few more days and throw us back to freezing temperatures!! Hope your weather is behaving itself.
Today I have a page to share with you that was done for another one of
Shimelle's 'sketch
to scrapbook page' sketches.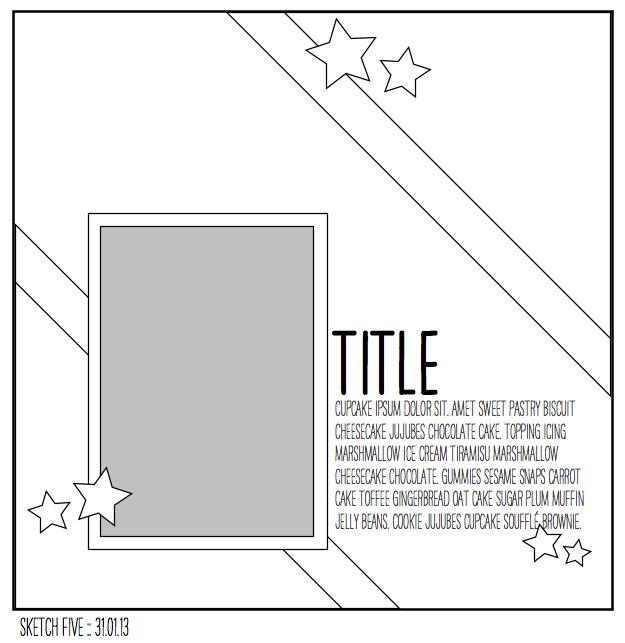 This sketch is so not my usual style but I thought the pages that Shimelle and her guest Paige Evans were beautiful and motivated me into action.
This is my take on Shimelle's sketch which I first turned to accommodate my photo.
A mix of old and new papers and embellishments.
I loved how this journalling sheet by Making Memories had a die cut flower in it so that I could make an accent out of it.
I inked the edges of this big felt butterfly as it was a bit too new looking for the page otherwise.
There is still plenty of time to have a go at
Shimelle's sketches
and to check out all the fabulous inspiration on her
blog.
Thanks for popping by and hope your day is fab.